Our Cosmetic Services and More
Discover a comprehensive range of treatments for enhancing your smile and oral well-being. Our dedicated team of experienced professionals is committed to providing personalized care, helping you achieve the beautiful, healthy smile you desire. Whether you're seeking preventive care, restorative treatments, or cosmetic enhancements, we offer a wide array of options. From routine cleanings and fillings to advanced procedures like dental implants and orthodontics, we employ cutting-edge techniques and technologies to deliver exceptional outcomes. Rest assured, we will attentively listen to your concerns, devise a customized treatment plan, and support you in attaining optimal oral health. Your satisfaction and well-being are our utmost priorities, as we strive to surpass your expectations during every visit. Embark on a transformative journey toward a confident, radiant smile with our tailor-made cosmetic dental solutions.
Radiant & Youthful Appearance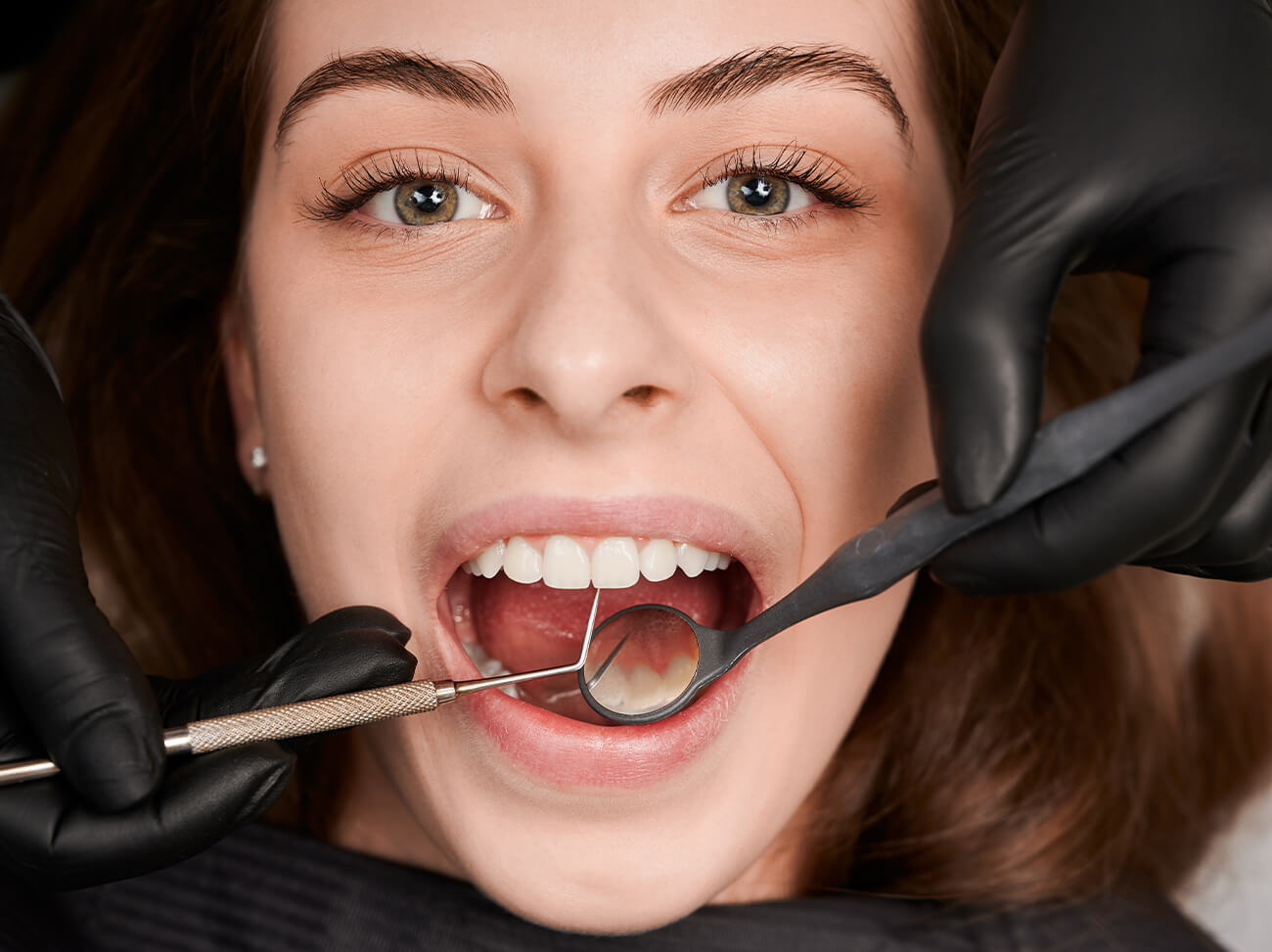 When it comes to fillings, we prioritize both aesthetics and your health. That's why we exclusively use mercury-free fillings that seamlessly match the natural color of your teeth. These tooth-colored fillings not only provide a more appealing appearance but also ensure a safe and biocompatible solution for your dental needs. If you currently have fillings that contain mercury, we offer professional removal and replacement services.
Why Choose us for your Fillings
Our experienced team will carefully remove the old fillings and replace them with modern, mercury-free alternatives. With our commitment to using advanced materials and techniques, we strive to provide you with durable, aesthetically pleasing fillings that contribute to a healthier and more confident smile.
Removal of mecury fillings
Porcelain dental veneers offer a versatile solution for a variety of cosmetic concerns, transforming your smile with remarkable results. Whether you have misshapen, cracked, broken, or discolored teeth, porcelain veneers can effectively address these imperfections. Crafted from high-quality dental porcelain, these custom-made shells are meticulously designed to match the color and texture of your natural teeth, creating a seamless and natural-looking appearance.
Benefits of Porcelain Dental Veneers
Porcelain veneers not only enhance the aesthetics of your smile but also provide durability and strength. They are carefully bonded to the front surfaces of your teeth, effectively covering any flaws and creating a beautifully harmonized smile. The thin, yet strong, porcelain material used for veneers allows for a conservative approach, preserving the majority of your natural tooth structure while delivering stunning cosmetic improvements.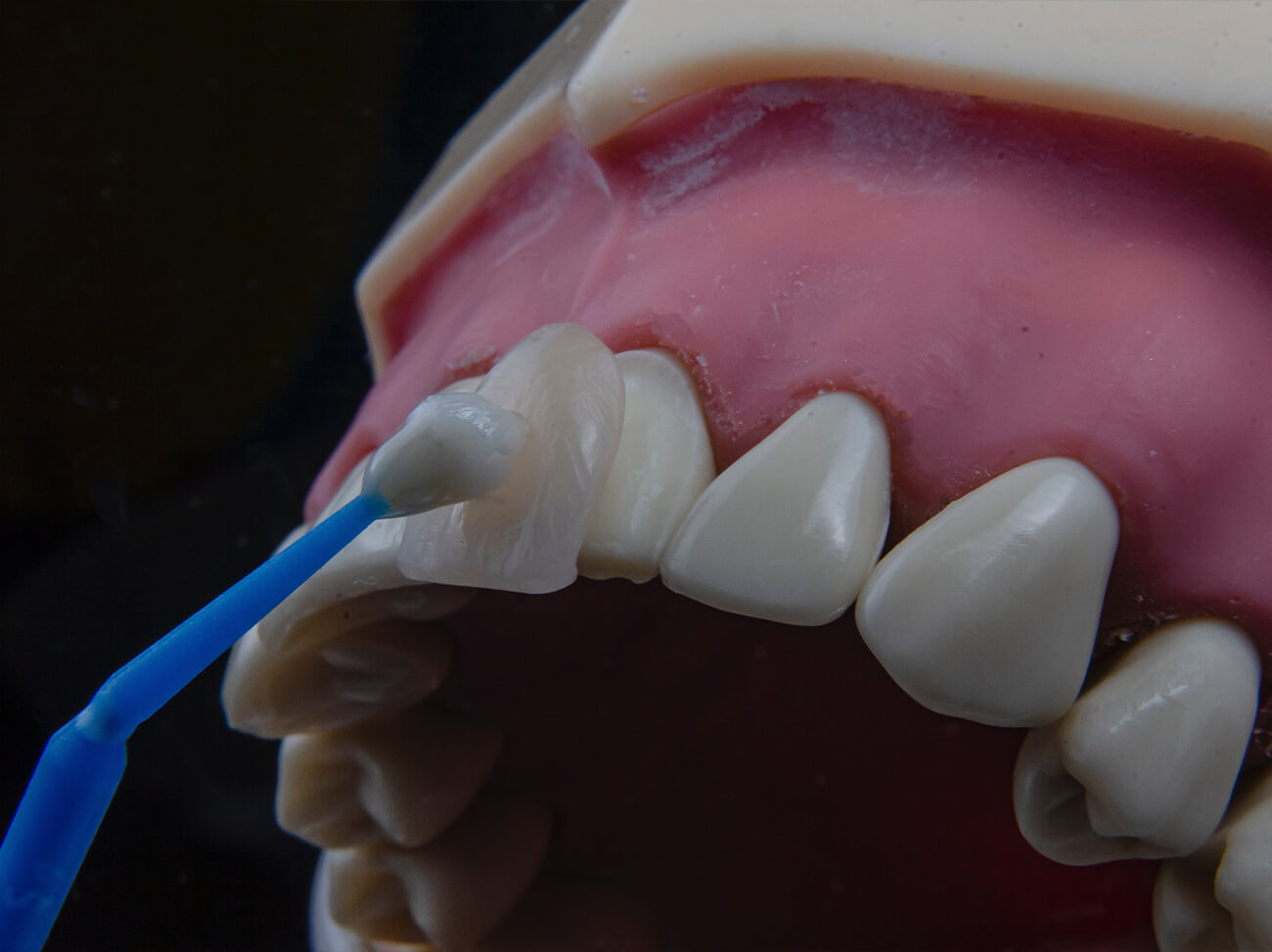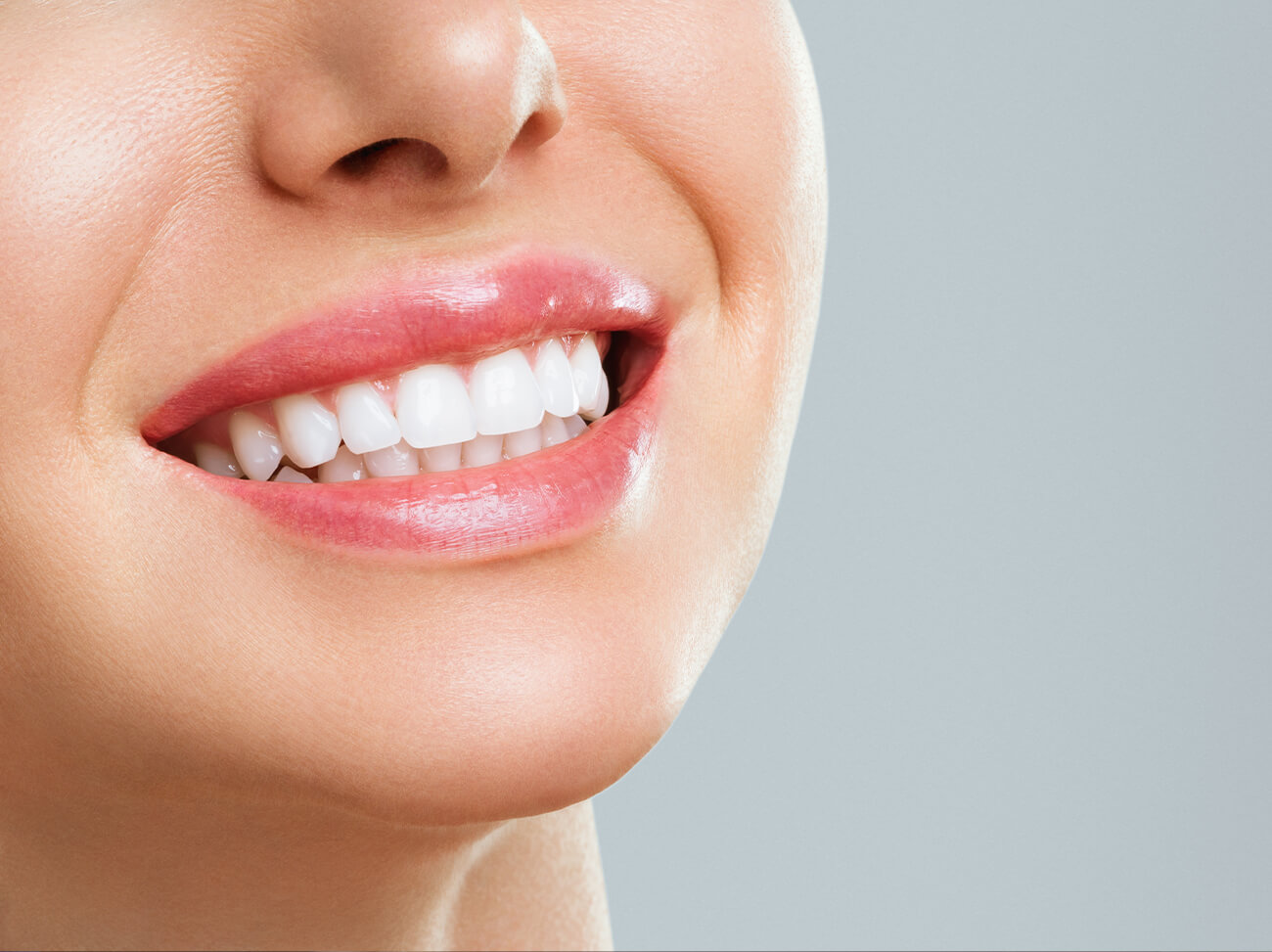 Teeth Whitening & Bleaching

Teeth whitening is a highly popular cosmetic dentistry procedure aimed at brightening and rejuvenating your smile. While there are various at-home teeth whitening products available, they often fall short in terms of effectiveness and speed when compared to professional whitening treatments.
At our practice, we offer professional teeth whitening services that can noticeably enhance the whiteness and radiance of your teeth. Our team of dental experts utilizes advanced whitening techniques and high-quality whitening agents to achieve optimal results. The procedure is carefully tailored to your unique needs and preferences, ensuring a safe and comfortable experience.
Benefits of Teeth
Whitening
By opting for professional teeth whitening, you can enjoy the peace of mind that comes with knowing you're receiving the highest standard of care. Our commitment to staying abreast of the latest research and technology in the field of cosmetic dentistry ensures that you and your family benefit from cutting-edge treatments. We prioritize your satisfaction and make it our mission to provide exceptional, personalized care to help you achieve the beautiful, confident smile you desire.
With professional teeth whitening, you can regain a youthful, dazzling smile that boosts your self-confidence and leaves a lasting impression. Say goodbye to stains and discoloration, and embrace a brighter, more radiant smile that reflects your oral health and vitality. Trust our experienced team to deliver the quality care and remarkable results you deserve.
To help keep your teeth and gums healthy, it's important to visit your dentist twice a year for a dental cleaning in New Braunfels! Brushing and flossing your teeth every day is essential for optimal oral health. A professional dental exam every six months allows your dentist to check for the onset of many serious dental issues. Let general dentist, Dr. Daniel Allen, DDS, evaluate your teeth and gums so you can rest assured that your oral health is in excellent condition.
A cleaning is considered preventive dentistry. During your dental appointment, your teeth will be professionally cleaned and your oral health will be evaluated. If any potential dental or oral health issues are discovered during your dental cleaning or oral evaluation, Dr. Allen will discuss your treatment options with you in full detail.
What to Expect with Dental Cleaning
Plaque removed from teeth & gum line
Teeth are professionally polished
Teeth evaluated for development of decay or other potential problems
Gums are checked for signs of gum disease
It is the goal of Dr. Allen to help keep your teeth and gums in the best possible shape! A dental cleaning in New Braunfels every six months is a great step towards maintaining your oral health. Please contact our office today at (830) 625-2222 to schedule your dental cleaning appointment.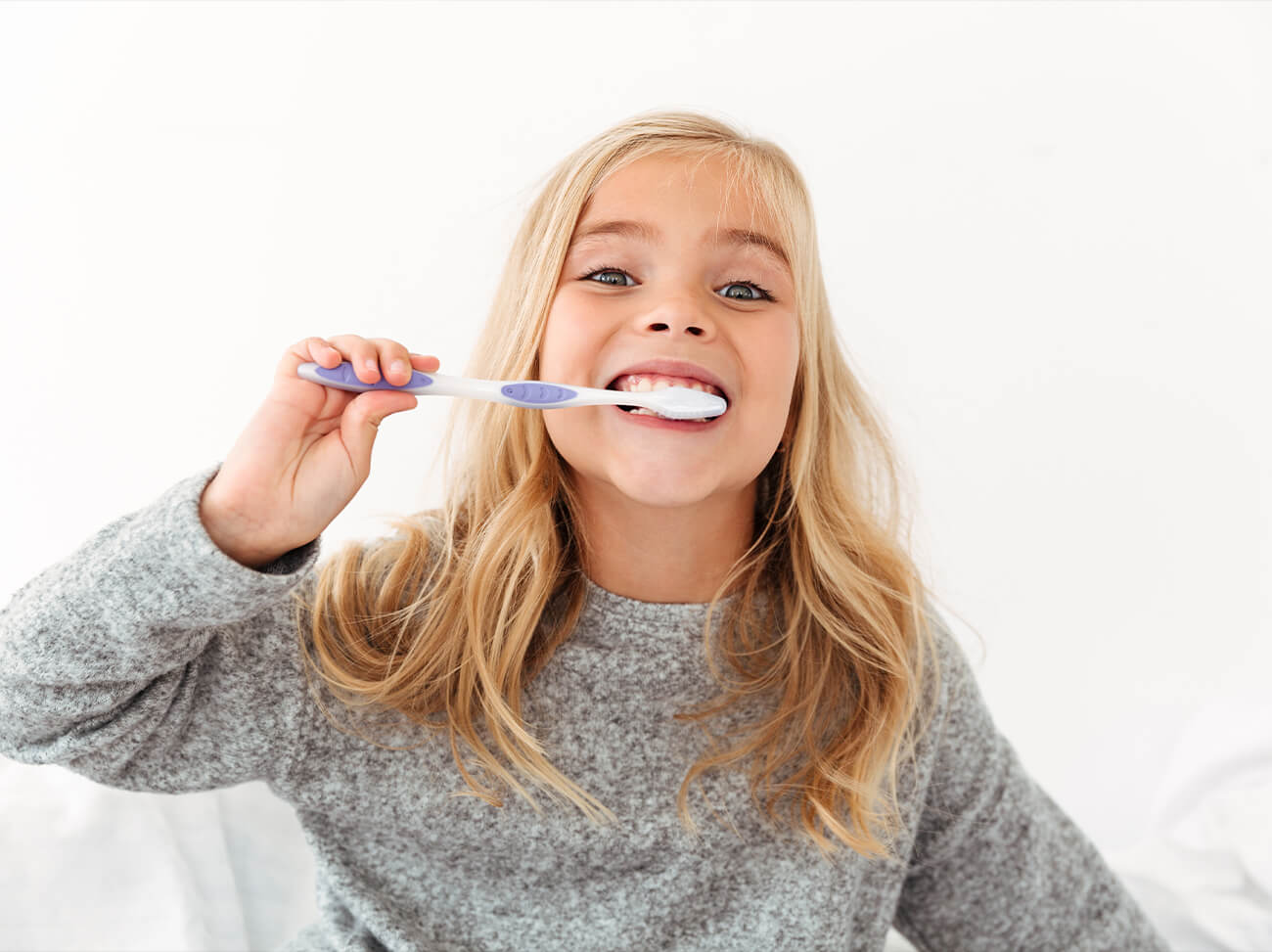 Pediatric dentistry in New Braunfels is just a phone call away! Dr. Daniel E. Allen, DDS, is a general dentist who offers dentistry services to patients of all ages, including children. When you decide to use a general dentist for pediatric dentistry in New Braunfels, you are offered a level of convenience not possible when each member of your family sees a different dentist for general dental services. Dr. Allen is highly trained and experienced at working with children, and he understands the unique dental needs of his youngest patients.
Because Dr. Allen provides dental services to patients of all ages, it's possible to schedule a dental appointment for every member of your family on the same date. This eliminates the need to bring your children to a separate dentist for their regular dental cleaning and oral evaluation. Because of Dr. Allen's experience providing pediatric dentistry in New Braunfels, he is able to effectively monitor the development of a child's teeth and also teach young children how to properly tend to their oral health.
Preventive Dental Services
It's important for children to visit a dentist twice a year to receive preventive dental services. Our office offers all types of pediatric dentistry in New Braunfels including:
Pediatric dental examinations
Gentle professional teeth cleaning
It's essential for children to feel comfortable and relaxed during a dental visit. Dr. Allen takes his time to get to know each of his patients, no matter how young, and help them feel at ease in the dental chair. If you are looking for pediatric dentistry in New Braunfels, please contact our office at (830) 625-2222 to schedule an appointment. We have extensive experience working with children and we look forward to offering your children a positive experience during their dental appointment.
Dentist New Braunfels
Smile confidently with Dentist New Braunfels.