Dentures in New Braunfels with Dr. Allen, DDS
If you are missing one or more teeth and you are unhappy with your appearance, have a hard time chewing, or suffer from altered speech as a result of your missing teeth, you might be an excellent candidate for either partial or full dentures. Dr. Daniel Allen, DDS is a general dentist who has been providing dentures in New Braunfels, TX for many years. There is no reason to live with missing teeth when dentures are a viable option!
Being evaluated for dentures in New Braunfels requires an initial consultation with Dr. Allen. During your appointment, your teeth and gums will be evaluated, and all of your tooth replacement options will be discussed. If it's determined that a set of dentures is the most beneficial choice, the process of creating a set of partial or full dentures can begin.
Candidates for Full or Partial Dentures in New Braunfels
Dentures might be an excellent choice for you if you are missing one or more teeth and you have ruled out other tooth replacement options such as dental implants. In order to be a good candidate for dentures, you must:
Have one or more missing teeth

Be a non-smoker

Be willing to take care of your dentures

Have relatively healthy gums

Not have a problematic habit of clenching or grinding your teeth
How Can Full or Removable Partial Dentures Help Me?
Dentures provide many benefits. Not only can Dr. Daniel Allen create a set of partial or full dentures that resemble the look of natural teeth, but dentures can also help you chew more efficiently and allow you to smile without being self-conscious. Custom-made dentures are comfortable to wear and are designed to improve your life in many positive ways. Dentures are a cost-effective answer to tooth loss and can quickly improve the way you look and feel about your teeth.
Is it Easy to Take Care of Dentures?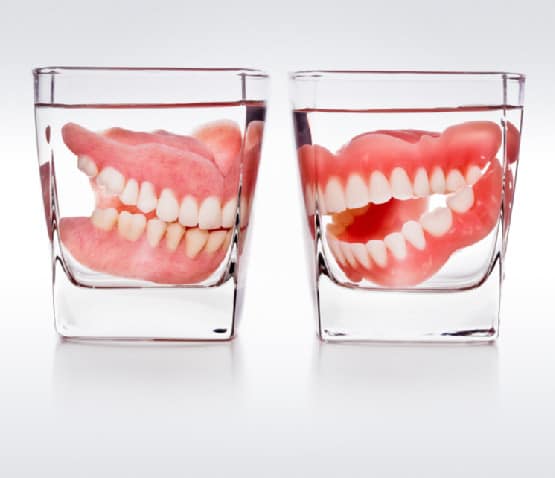 During your appointment with Dr. Daniel Allen, you will be provided with instructions on how to best care for your dentures. While dentures are strong enough to serve as your replacement teeth, they are also breakable – so it's important to be careful with them and not drop them when they are not secured in your mouth. Dentures must be rinsed, cleaned and properly stored when they are not in use. If you are considering dentures in New Braunfels, our office is happy to answer all of your questions about proper cleaning techniques.
There are countless reasons why people lose teeth. Whether your tooth loss was due to gum disease, an injury or your age – our office is here to help. Dentures in New Braunfels are common and often a top choice for the right candidates. Please contact our office today at (830) 625-2222 to schedule your initial consultation.
Interested in our dental services? Get in touch today!