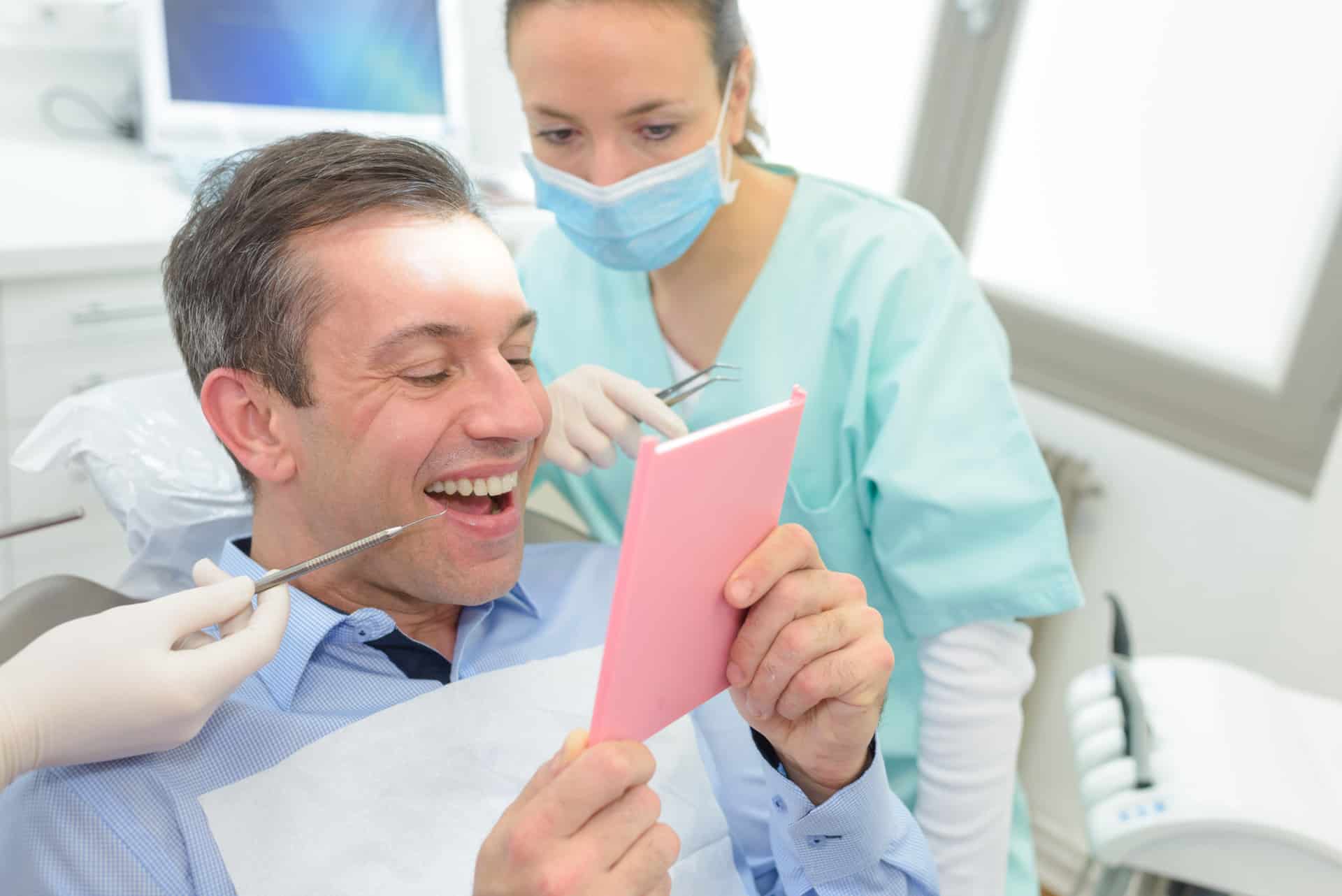 21 May

Bridging the Gap: The Top Benefits of Dental Bridges

Gaps in your smile are no fun! They make it hard to chew and speak. Plus, spaces in your mouth make you feel self-conscious when you smile.

For some, injuries and poor dental hygiene cause teeth to fall out. For others, they suffer from diastema. The condition produces gaps and can affect adults and children.

Regardless of the reason for your gaps, dental bridges can fix them.
What Are Dental Bridges?
Dental bridges fill holes and empty spaces in your mouth. With professional dental bridges, you won't think twice about flashing your pearly whites.
A dental bridge, or pontic, is an artificial tooth. It's held in place by neighboring teeth. Dental bridges literally fill the gaps in your smile.
Dental bridges are most commonly made from porcelain. This allows bridges to blend in with a patient's natural teeth.
Types of Dental Bridges
There are four types of dental bridges. An experienced dentist can determine which is best for you.
Traditional Dental Bridges
Traditional dental bridges are held in place by dental crowns. The crowns are cemented onto the teeth across from your gap.
This is the most popular type of dental bridge. It's ideal for patients with natural teeth on both sides. These bridges are strong and can even replace molars.
Cantilever Dental Bridges
Like traditional dental bridges, cantilever bridges are held in place using dental crowns. The only difference is the false tooth is supported by teeth on one side as opposed to both sides of the gap.
Maryland Dental Bridges
Maryland dental bridges fasten false teeth in place using a metal framework. The structure is bonded on the backs of teeth across from the gap. This type of bridge does not use dental crowns.
Implant-Supported Dental Bridges
If you have large gaps in your mouth, you'll need implant-supported bridges. These dental bridges use dental implants as support. They are very secure and comfortable.
The only downside to implant-supported bridges is they require two surgeries. The first procedure inserts implants and the second installs the bridge. It takes about five months for a patient to receive finished implant-supported dental bridges.
Dental Bridges Benefits
Gaps in your mouth are more than an aesthetic concern. They make it difficult to speak and chew. Dental bridges fix these issues along with many others, so your mouth is healthier than ever.
Replace Missing Teeth
The greatest advantage of dental bridges is replacing teeth. Gaps aren't natural. The entire functionality of your mouth improves when you repair missing teeth.

Restoring missing teeth also eliminates cosmetic concerns. Spaces in your mouth might be making you self-conscious when you smile. Dental bridges fix that so you can grin without a care in the world.
Improve Chewing
We have teeth to chew food. When we lose a few chompers, our entire body suffers.
Gaps in our mouths make it difficult to thoroughly chew. Leftover food particles stuck in these spaces lead to bad breath, tooth decay, and gum damage.
Spaces between our teeth can make eating painful. Food that isn't properly chewed is not ideal for our digestion system. It makes processing and passing meals more difficult.
Eating shouldn't be an uncomfortable task, but the right dental bridges make it easier to chew. Dental bridges restore nearly 100% of a patient's natural ability to grind food.
Improve Speaking
One of the most important reasons we have teeth is to help us talk. Patients with large gaps experience difficulty speaking. This ranges from trouble saying certain words to talking with a lisp.
Teeth form words in your mouth. When you lose teeth, you have issues speaking clearly.
Dental bridges replace missing teeth so patients can talk without a problem. Many dental bridge patients report an improved quality of life thanks to being able to speak clearly.
Prevent Shifting
Patients with large gaps often notice remaining teeth shifting towards the open area.

Your teeth hold each other in place. Tooth loss causes damage to your surrounding chompers. When a tooth is missing, the remaining teeth shift out of place.
To prevent this, patients must bridge the gaps in their mouths. Dental bridges fill spaces, so natural teeth don't shift. It prevents movement and keeps your mouth intact.
Strengthen Your Jawbone
When you lose teeth, your jaw bone is affected. Tooth roots spread bone cells along your jawline. When these teeth fall out, your jawbone decays.
Severe jawbone deterioration makes your facial structure lose its form. It can also lead to vital tooth loss.
Dental bridges lower your risk of bone loss around your jawline. They help patients maintain their facial structure and keep their whole body healthy.
Boost Self-Confidence
Your smile is the first thing people notice. But when you have gaps in your mouth, you may be hesitant to flash those pearly whites.
Dental bridges blend in with natural teeth. They allow patients to fill gaps without anyone knowing.
Are you avoiding smiling because of your gaps? Fill those frustrating spaces with dental bridges so you can beam confidently again. A healthy grin boosts your mood, makes a better impression on others, and lifts your self-confidence.
Caring for Dental Bridges
Similar to authentic teeth, dental bridges require proper care. Poor dental hygiene causes tooth decay. This weakens the surrounding teeth and causes the dental bridge to fail.
Some tips for keeping your dental bridges clean are:
Eating a healthy diet
Seeing your dentist regularly for cleanings
Using dental products with an ADA Seal of Acceptance
Cleaning under your bridges
Flossing and brushing your teeth at least twice a day
With the right care, dental bridges can last 10 years or longer.
Are Dental Bridges Right for You?
To receive dental bridges, a patient must be in good oral health. Your dentist can determine if dental bridges are the right option for you. A dentist can also determine which type of bridge is best suited for your mouth.
Learn more about our dental bridge services. Schedule a visit with our qualified oral experts at New Braunfels Dental to start bridging the gaps in your mouth.